The property named "Cottage Kabayama" has been renewed.
The maximun number of people being accommodate became up to 6.
Pet cannot be allowed to enter the property.
Wall clothes have been renewed.
Type of bedding has changed from Japanese futon style into semi-double beds.
A washing & drying machine has been installed.
Moreover, you can use the Internet (WiFi) there.
If you are interested in it, please feel free to contact us.
You can also make an online booking from our Homepage.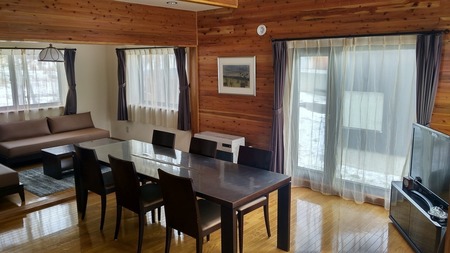 Cottage Kabayama; Dining and living space
Cottage Kabayama; Bedroom (a type of bedding is a semi-double bed).