RE: Internet availavility on Izumikyo properties
In our property page, it introduces each property's features.
Property feature: "Internet; available".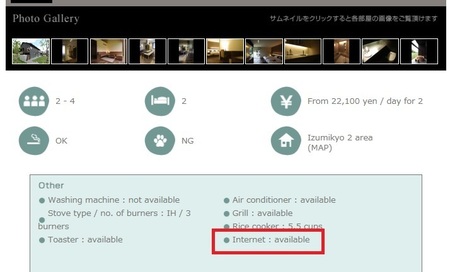 The question I got was: whether you can use WiFi at the property mentioned "Internet available".
The answer is "Yes".
When the page says "Internet available, means you can use WiFi.