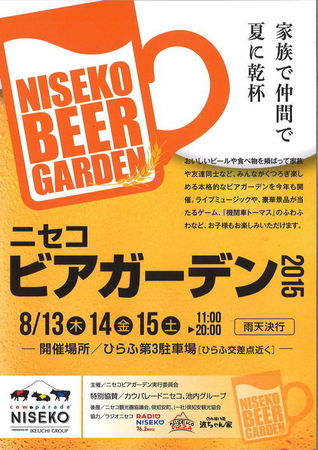 Hot weather with roughly 30 degree temperature
has beenn continuing since the beginning of August even in Niseko Hifaru.
It must be good news for you who feel exhuasted with hotness.
Niseko Beer Garden will be held soon.
-- - NISEKO Beer Garden 2015 ---
Date; August 13, 14 and 15
Place; Hirafu The 3rd Parking
Time; 11:00 - 20:00
Survive the hot summer !