Michi No Eki Thanksgiving Festival will be held on the 25th of August.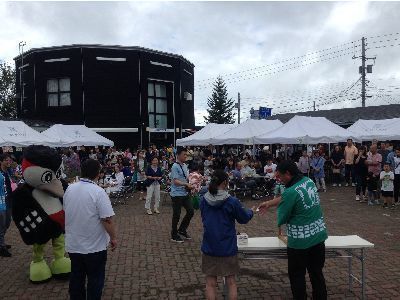 (Photo; Niseko Resort Tourist Association Co. Ltd)
There will be lots of events such as
large Lottery for local products, light truck market for local fresh vegetables,
a food tasting for local gourment meals, etc.
In addition, some events for kids will be held such as shooting gallery, Katanuki, etc.
If you are interested in, how about visitingthe festival?
Details:
(source; Niskeo Resort Tourist Association Co. Ltd)