YUKITOPIA SNOW FESTIVAL 2019 will be held on Feb 16th and 17th.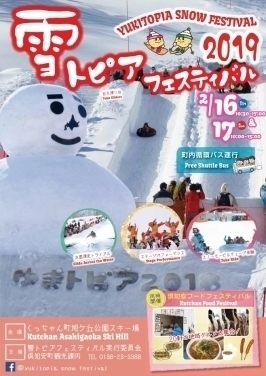 This is one of the biggest winter event in Kutchan town.
There will be variety of events requied sign up on the day.
For example, Tube Park, Snow Rafting, Snowshoe Hiking, Tresure Hunting, etc.
【The List of Required Sign up on the day of the Event

】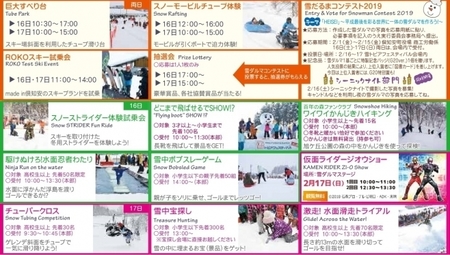 When you come to Kutchan, let's try do outdoor activities with snow!