Scenic Night 2019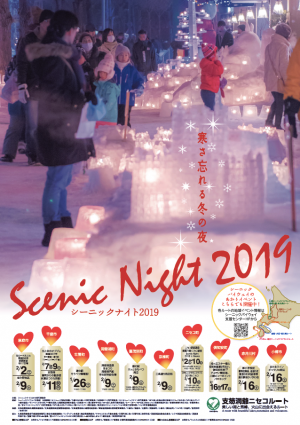 Scenic Night is an event to make and decorate ice candles at some tourist facilities
along national roads between Lake Shikotsuko/ Lake Touya and Niseko.
In Niseko town, it will be held from Feb 2nd to Feb 10th.
On the final day, Feb 10th, Scenic Yakiniku (BBQ) Night will be held in Niseko town.
In Kutchan town, it will be held on Feb 16th and Feb 17th.
In Kutchan town, Yukitopia Swno Festival 2019 will be held on same days.
When you come to Niseko town and Kutchan town, how about visit the event?
Place; (Niseko town) Kiranoyu
(Kutchan town) Asahigaoka Ski area, main tourist spots along route 5.