ROKO SKIS' shop has moved to NAC (Niseko Adventure Centre) since this winter season.
At the NAC, you can not only purchase ROKO skis but also rent ROKO skis.
Rental fees for ROKO skis are from 5,940 yen / day.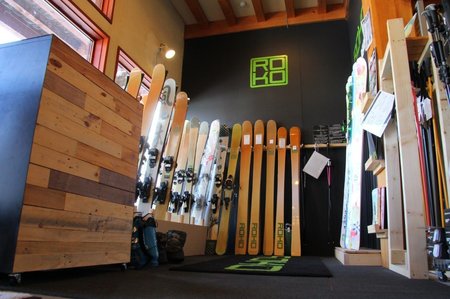 It takes about just one minute from Izumikyo Management Center to NAC by car.
So, you can feel free to drop in and find good ones which are suitable for the day's conditions.
In addition, coming Sunday (Jan 27th), ROCK SKIS' demo will be held in Hirafu.
Details can be seen from the following url;