Today, I would like to introduce a nice product "KOUJIGEN".
A new product called "Koujigen" is now on sale in Niseko View Plaza.
"Koujigen" is Amazake (sweet drink) and is made from Genmai fermented Genmai (unpolished rice) in Niseko.
In addition, this amazake is non-alcoholic.
You can enjoy it with your family.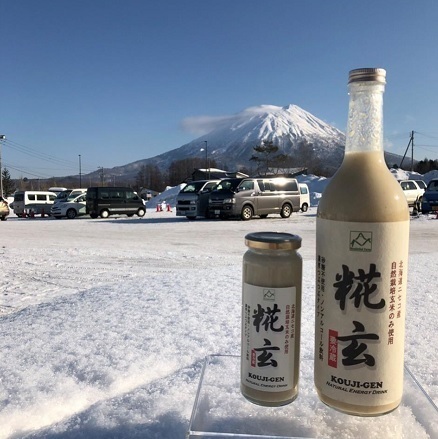 (Picture source; from Niseko View Plaza's facebook)
Amazake Kangen; 1,600 yen (720 ml)
600 yen (200 ml)
It is Niseko town's new original product.
It is also good idea for Niseko's souvenir.
When you come to Niseko, have a try it!