Yesterday, we had a Donto-Yaki ceremony.
Donto-Yaki is one of Japanese traditional fire festivals and it is usually held on around 15th of January at Shrines.
On the day, a big bonfire is set up in a shrine.
People visit the shrine with

New Year's ornaments and burn the ornaments in the big bonfire.
Old people say that New Year's gods and sprits are going back to their home ridding on the smoke of the fire.
And when the fire festival comes, we know that the New Year celebrations end on the day.
Here, it was held at Kutchan shrine yesterday.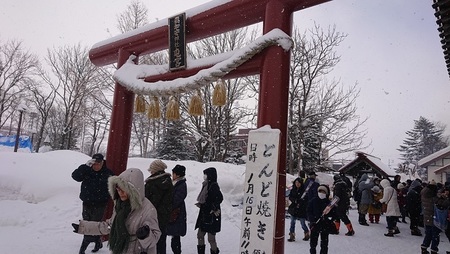 We wish everybody is good health this year and we are looking forward to seeing you in Niseko.