Happy New Year!
We wish you a year filled with peace, good health and happiness.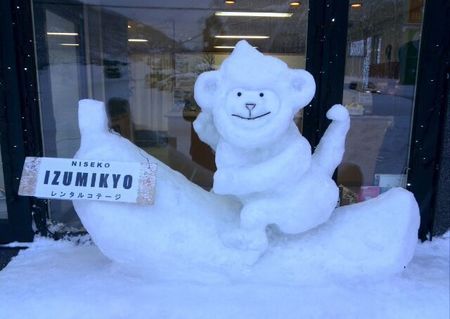 A snow sculpture of a monkey, which had made since the end of last year, was finally completed.
Yes, this year is the year of the monkey.
He is riding on a banana board with waving his hand. He looks very happy.
In the evening, the snow sclpture is illuminated.
When you have a time, please have a look at it.
(s)